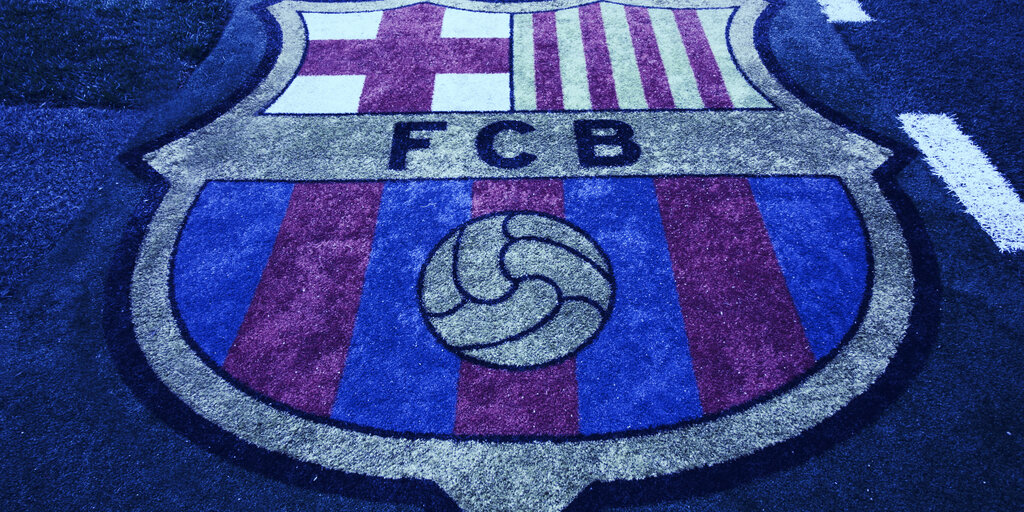 The official FC Barcelona fan token offered by Chiliz's Ethereum-based Socios.com tokenization platform sold through its entire pre-sale allotment in less than two hours earlier this week, ahead of its proper on-sale debut today.
Chiliz offered 600,000 $BAR fan tokens at a fixed price of €2 ($2.25) apiece, with the pre-sale window planned to last up to 48 hours. However, the entire supply sold out in less than two hours, raising €1.2 million ($1.35 million)—including some $777,000 within two minutes. According to a release, demand outstripped pre-sale supply by 5x.
Congrats to everybody involved in @socios & @chiliz recent launches and success, first and foremost our colleagues. $BAR launch was intense for us, but in reality, it is just another milestone in our journey. We have a lot more in the pipe in next days and weeks. #bemorethanafan pic.twitter.com/wrkq93P7PD

— Alexandre Dreyfus (@alex_dreyfus) June 24, 2020
The $BAR token went on normal sale this morning, with the price determined by supply and demand. CoinMarketCap points to a current price of $6.60 per token, with $2.35 million in market volume over the last 24 hours. Chiliz has capped the production of $BAR at 40 million tokens.
Purchasing $BAR earns FC Barcelona fans certain perks within the Socios.com app. Right now, fans can vote for one of four shortlisted fan-designed pieces of artwork that will be installed within the professional soccer team's dressing room at its Camp Nou home stadium.
Additional polls will regularly follow, along with digital rewards and a chance to win access to real-life experiences with Barca players or at Camp Nou. The app will also add a leaderboard function for $BAR owners, as well as chat functionality and interactive games.
"Since launching Socios.com over six months ago, we have learned a lot. We are better known as a brand, we have more users, and our customers now understand the benefits of owning Fan Tokens in terms of how we deliver fan engagement and rewards," said Chiliz CEO Alexandre Dreyfus, in a release. "With FC Barcelona's huge, global fanbase, we expect this to be our biggest and best FTO, far surpassing the volume of tokens sold by our other partners."
Chiliz has amassed an army of high-profile partners for fan tokens, including Ultimate Fighting Championship (UFC) and fellow soccer clubs Juventus ($JUV), Paris Saint-Germain ($PSG), Atlético de Madrid ($ATM), A.S. Roma ($ASR), Galatasaray ($GAL), and CA Independiente ($IND). Even successful esports team esports team O.G. ($OG) has a fan token.
Dreyfus told Decrypt in February that the company plans to launch more than 50 fan tokens via partnerships with sports, esports, and entertainment brands by the end of 2020.
Source: decrypt