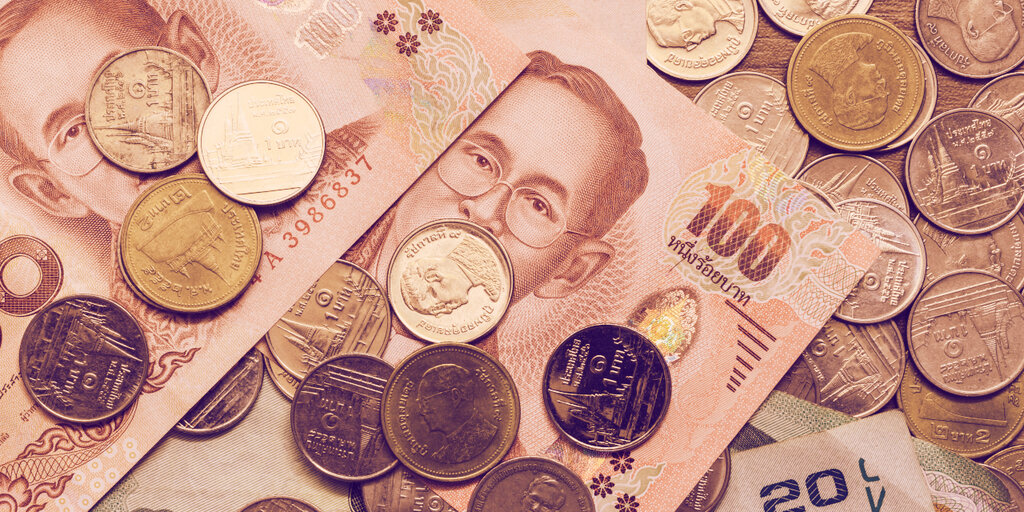 The central bank of Thailand today announced plans to build a prototype for a payments system that relies upon a central bank digital currency.
A central bank digital currency, or CBDC, is a digital currency created by a central bank; unlike cryptocurrencies like Bitcoin, it does not run on a decentralized ledger. Central banks are interested in them because they promise lower transaction fees and fast speeds.
Thailand's prototype is for a commercial payment system that will, it claims, make payments more efficient, faster and more flexible. The system will integrate into the systems of Thailand's oldest cement company, the 106-year-old Siam Cement Public Company Limited, as well as its suppliers. 
Work on the prototype will begin next month and should be wrapped up by the start of 2021, said the central bank. Upon its conclusion, the bank will evaluate it and publish its findings. 
"The project marks an important step in broadening CBDC's scope and adoption to wider audiences, starting with large corporates," it wrote in a statement. 
The prototype builds on the Bank of Thailand's development of "Project Inthanon," its broader digital currency project. The bank has previously partnered with the central bank of Hong Kong to build a prototype for a cross-border payment system. 
That prototype was completed in December and relied upon Corda, the blockchain platform created by blockchain company R3. The Bank of Thailand said it will continue to work with the city state's central bank, the Hong Kong Monetary Authority. 
The bank said today that it "remains open to private sector engagements to further promote innovation and explore potential use cases for future adoptions."
In its mission for a central bank digital currency, Thailand will rival the initiatives of nearby China and neighboring Cambodia. Both are being piloted. While China's, termed the DCEP, doesn't use blockchain, Cambodia's does. 
Called "Project Bakong," the blockchain-based currency would allow transfers from fiat currency; the digital currency could then be used to buy things in Cambodia. However, it wouldn't be a public cryptocurrency that could be traded on crypto exchanges.
Source: decrypt