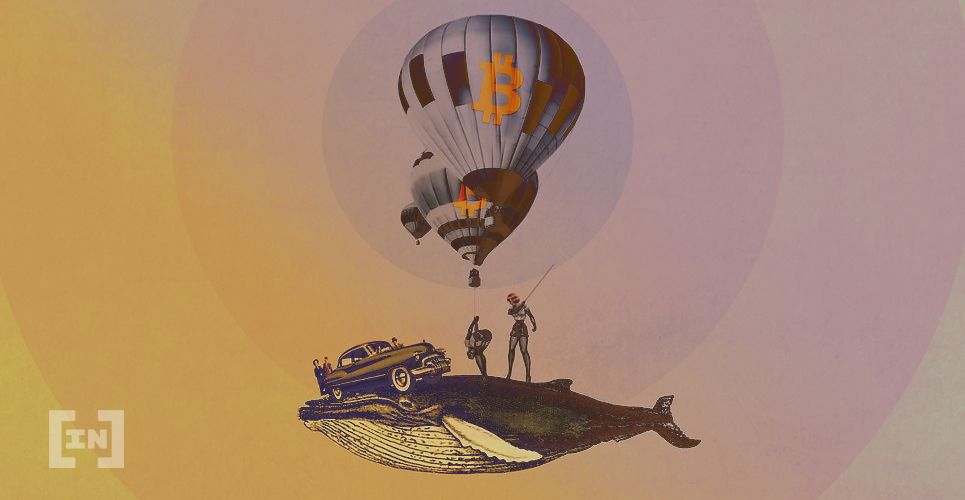 On June 11, the Bitcoin price was rejected by the $10,000 resistance area and has been decreasing since, briefly falling below $9,500. Interestingly enough, this decrease in Bitcoin price has caused a slight increase in the Bitcoin dominance rate.
The Bitcoin dominance rate (BTCD) is trading at a very important level, currently right at the rising support line that has been in place since February 13. A breakdown below this line would take the dominance rate towards the 64.5% support area.
However, there is considerable resistance above the current level, in the form of the 50, 100, and 200-day moving averages (MA). While the 50 and 200-day averages are close to making a bullish cross, the move will likely be rejected if the rate does not bounce at the current level. The numerous overhead resistance levels make it difficult for the price to flip all of them as support.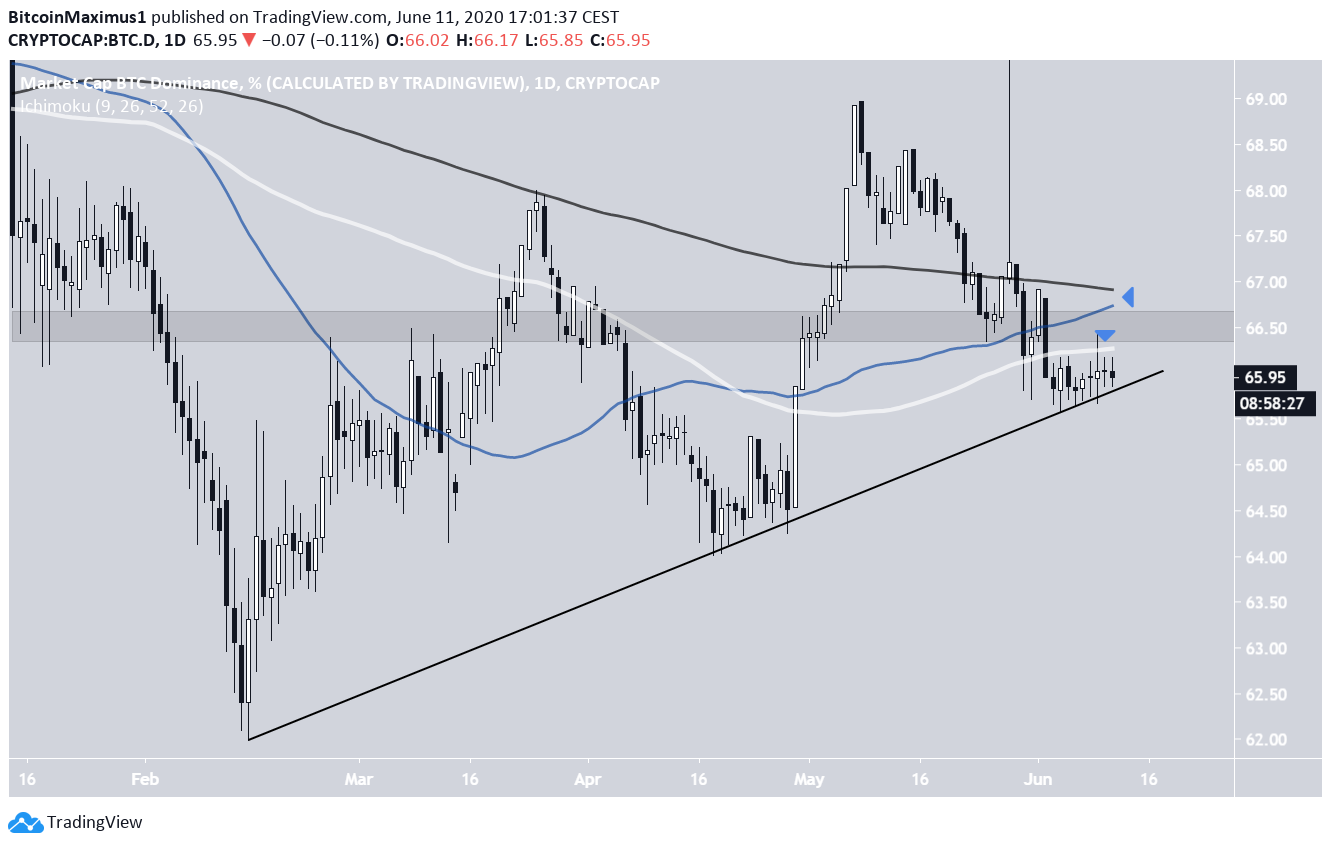 BTCD also seems to be trading inside a symmetrical triangle, since it is following a shorter-term resistance line from May 14. The rate is currently very close to the projected end of the pattern, so a decisive move is likely to occur soon.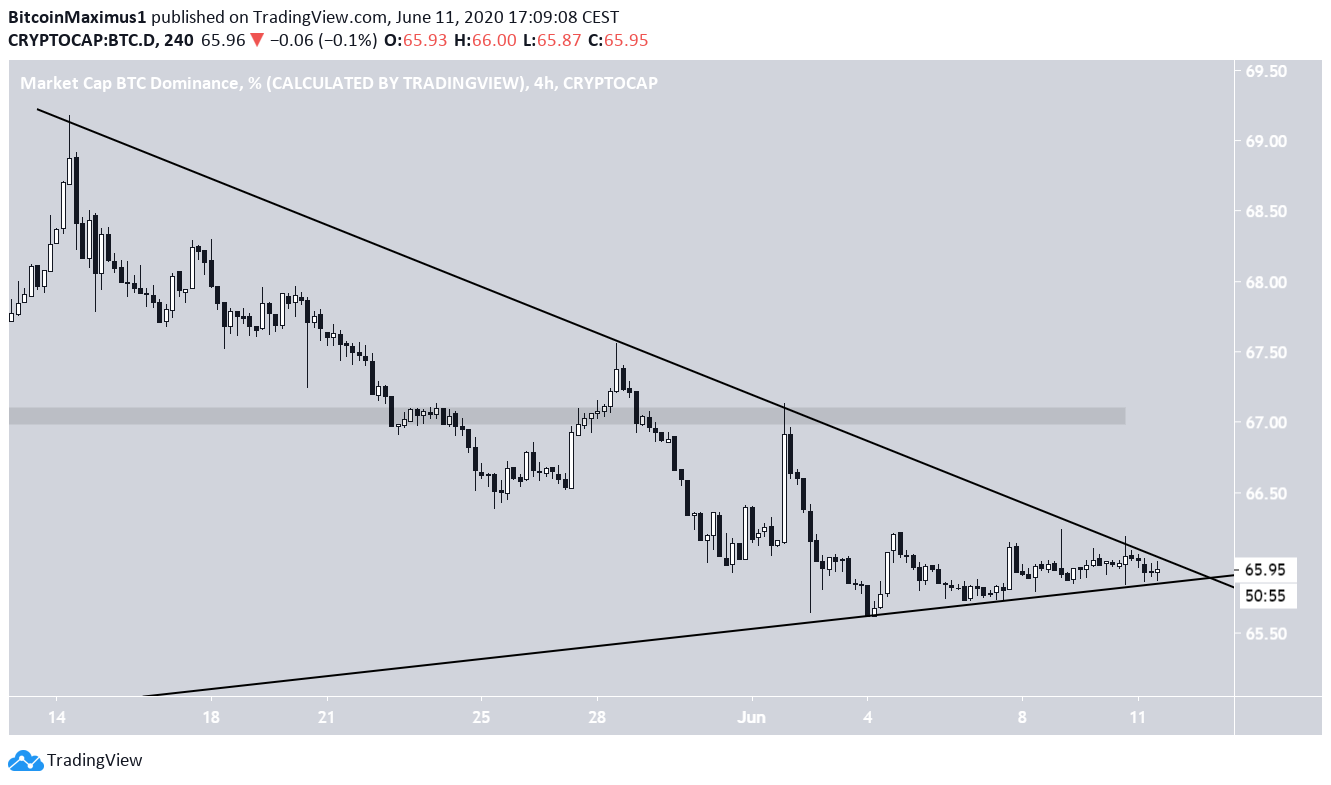 Correlation With Bitcoin
The correlation of the Bitcoin price with BTCD has until now been positive, meaning that an increase in the BTC price has also caused an increase in BTCD, and vice versa.
However, what we are potentially seeing right now is that while BTC is decreasing, BTCD is increasing, which is contrary to the move. Since BTC is currently decreasing rapidly, this makes it more likely that BTCD will break out from the triangle, since both increases and decreases can potentially cause an increase in BTCD.
Rapid movements in both directions most often cause an increase in BTCD. Either a continued dump or a rapid bounce would cause a breakout from the triangle.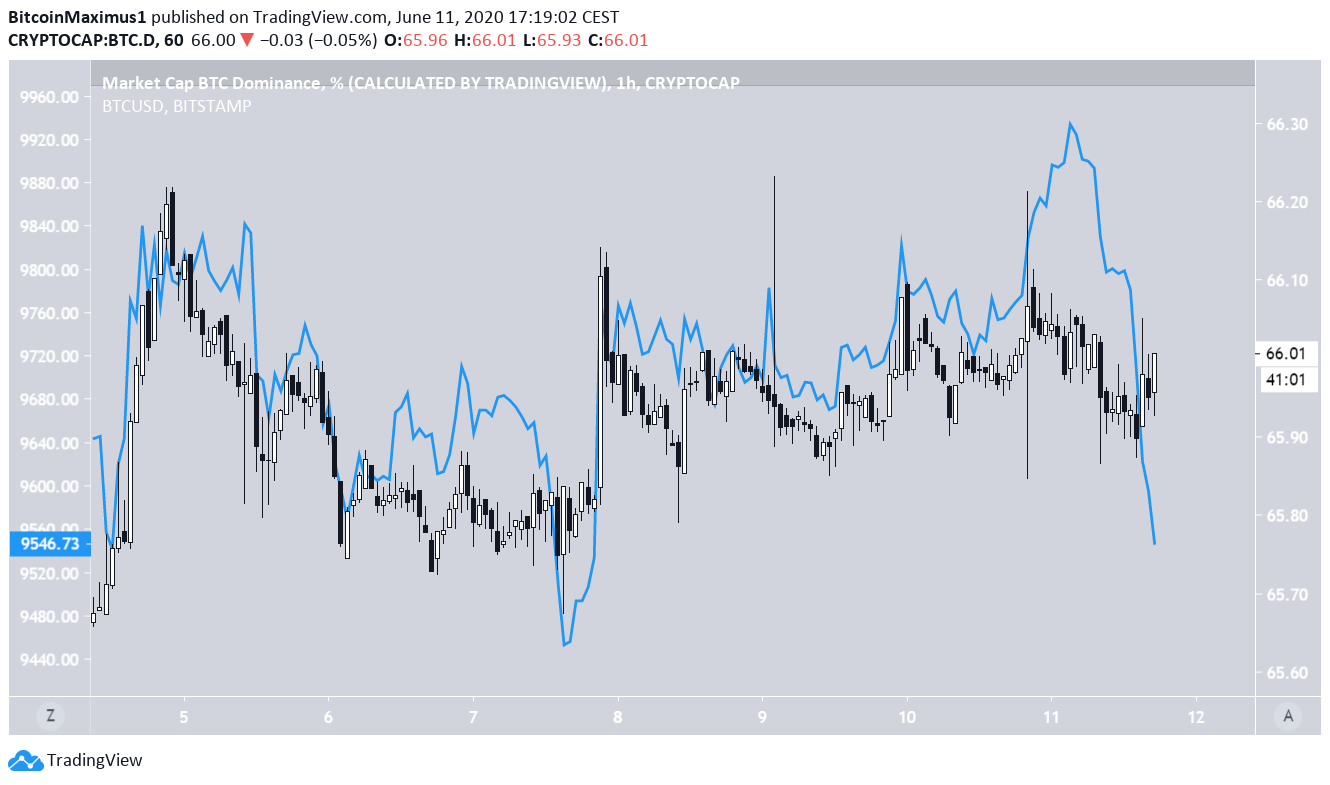 Bitcoin's Movement
As for the BTC price, it has decreased by $500 since the early morning, when it reached a high of $9,975. At the time of writing, it was trading right at the $9,450 support area and the 600-hour MA, which has resulted in a bounce three times until now.
However, since the June 1 crash, each successive upward move has been weaker than the previous one and volume has been considerably higher on bearish candlesticks. This pattern fits with the long-term bearish signs that BTC will soon begin a correction.
Therefore, after a bounce from the current level, the BTC price is likely to decline towards the next support areas at $9,200, and possibly lower towards $8,600.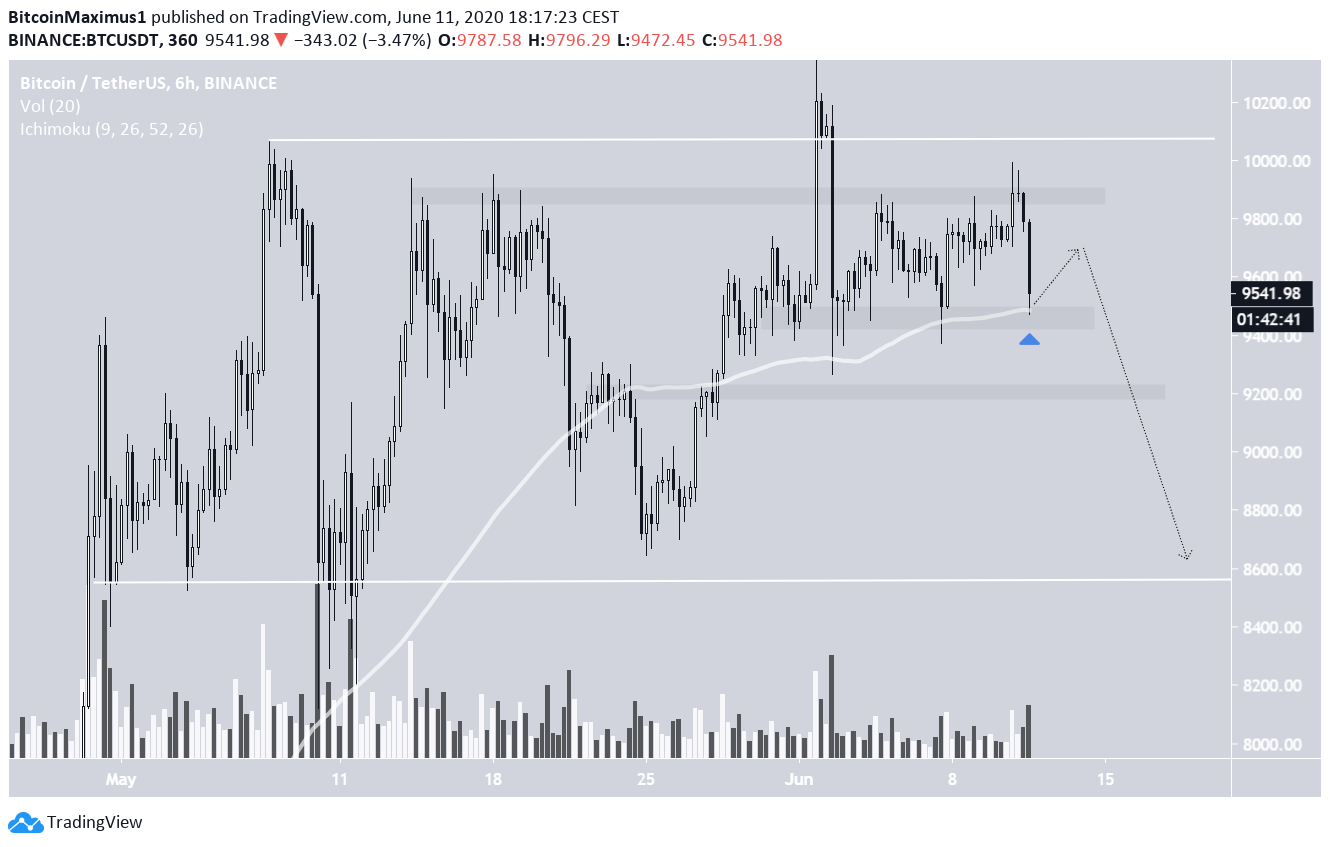 The post As Bitcoin Decreases, Its Dominance Rate Moves Upward appeared first on BeInCrypto.
Source: Be In Crypto