Arizona votes using blockchain in first virtual state convention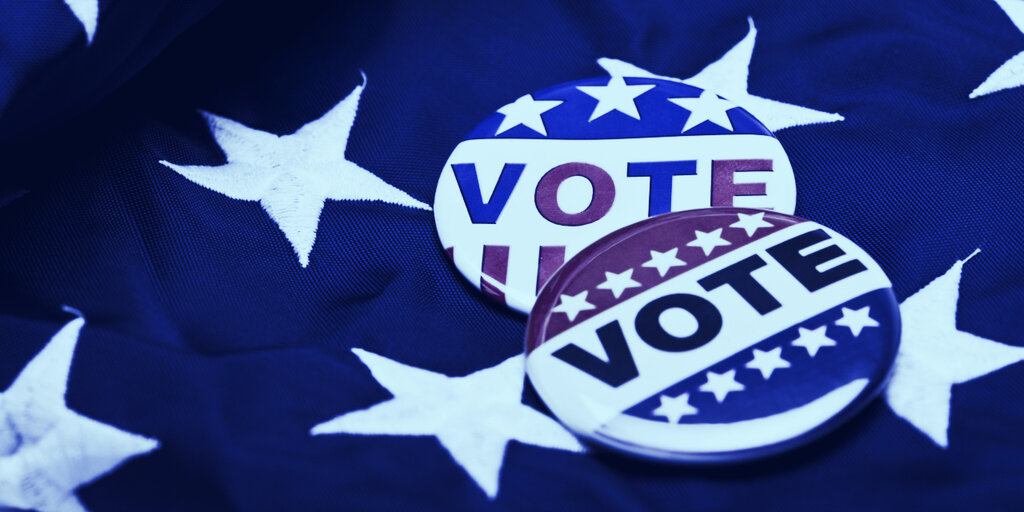 Voting on the blockchain can add another successful test to the books.
Boston-based mobile voting platform Voatz announced Thursday the successful use of their voting app at the virtual Arizona State Republican Party convention. Over 1,100 votes were cast on May 9, split about evenly between iPhone and Android-using delegates. The state convention—moved online as a result of the ongoing coronavirus pandemic—was the first of its kind to use live virtual streaming and phone-based town hall meetings.
It appears to represent another successful experiment for the leading blockchain based voting platform, Voatz.
Today we are elated to announce the successful completion of the Arizona State Republican Party's virtual #convention last weekend, where more than 1,100 voters submitted their ballots using Voatz. Way to trailblaze the way for future conventions! @AZGOP https://t.co/5S1awH4bGi

— Voatz (@Voatz) May 14, 2020
Voatz was used successfully in last year's Utah state and county Republican conventions, tallying over 7,000 votes for those events. A survey of GOP voters indicated that more than 80% of Utah participants had a positive experience with Voatz, and more than half preferred submitting their ballots via mobile voting, according to the firm.
Voatz is backed by Medici Ventures, the investment arm of Overstock.com. The app uses biometric data and a permissioned blockchain to secure users identities and voting data.
"This is a critical moment for our democracy, and we have to ensure that we have safe alternatives to voting in person," Voatz co-founder and CEO Nimit Sawhney said in a statement. 
"We believe deeply in expanding access to voting, and with many voters' health at risk, we are proud to leverage our experience to support the Arizona Republican Party's mandate to represent their delegates' voices."
But it hasn't all been smooth sailing for Voatz. In October, West Virginia alerted the United State's Attorney's Office to a hacking attempt against the Voatz platform during the 2018 election season, where Voatz was used to record the votes of residents serving overseas. 
West Virginia's Deputy Press Secretary for the Secretary of State's Office Jennifer Gardner told Decrypt at the time that the office still planned to use Voatz again in 2020 overseas military voting. Following a MIT report on potential vulnerabilities in the Voatz system, however, West Virginia changed course to using Democracy Live instead.
Democracy Live requires users to access an AWS portal using their name and personal information, then mark a ballot online or print one out to physically mail in. Voters are identified by trained election officials who compare signatures to verify their identities.
Voatz has responded to criticism with a post detailing issues with the MIT study, calling it a 'flawed report' and stating the company often shares source code and hosts interactive sessions with qualified architects and engineers. The response also indicates the researchers used an outdated version of the Voatz Android app that was never used in elections, and that the researchers never accessed Voatz servers, instead relying on an ad hoc reconstruction to test their theories.
Original Source: Decrypt Arizona votes using blockchain in first virtual state convention