Argentina is cracking down on local Bitcoin trading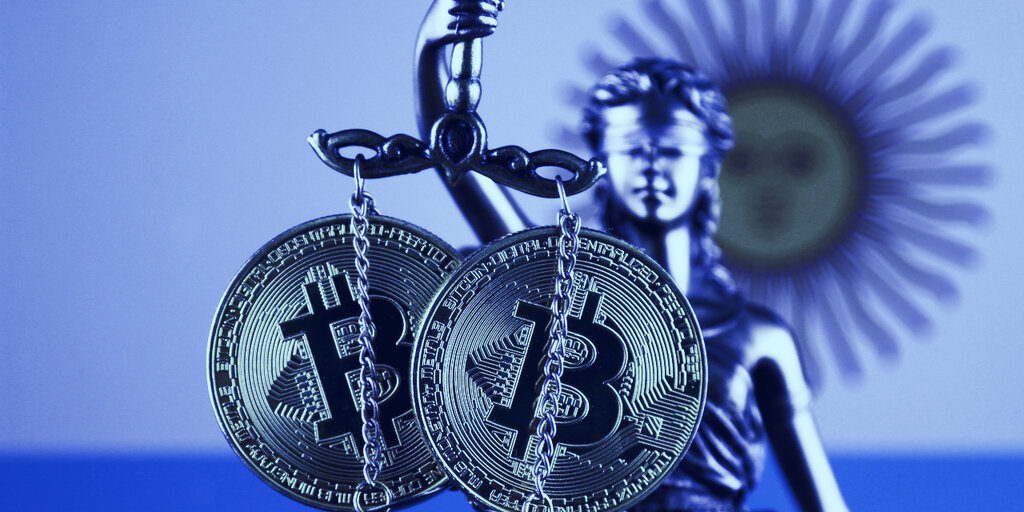 Argentina's government is cracking down on crypto trading in the country in order to stamp out money laundering and other illegal activity. But the country's latest measures against Bitcoin and other cryptocurrencies may, in fact, have more to do with an attempt to prevent further devaluation of its national currency, the peso, according to observers.
According to a report from Argentine newspaper El Cronista, the country's Financial Information Unit (FIU), a government agency that monitors compliance with anti-money laundering laws, is seeking tighter controls on cryptocurrency trading.
"Recently, we have seen an increase in operations carried out through virtual assets," FIU President Carlos Alberto Cruz said in a statement last week. These transactions "could be carried out by people who intend to circumvent international standards and avoid the [anti-money laundering] framework," he said.
The FIU said it aims to gather more information on individuals and entities involved in crypto trading and ordered a large swath of institutions, ranging from banks and credit card companies to exchanges and mutual funds, to report suspicious activity. Other entities, such as mail and shipping companies, stock brokers, NGOs, and even art galleries and sport leagues, will be under greater scrutiny by the FIU.
But the timing of the move is telling. As El Cronista noted, the FIU order comes at a time when the government is in the midst of battling "parallel exchange markets" that see Argentine citizens dumping pesos for more stable, foreign currencies.
As Franco Amati, founder of the Buenos Aires Bitcoin Center, explained on Twitter, the Argentine government is essentially trying to prevent the practice of citizens buying Bitcoin with Argentine pesos, and converting those Bitcoins to US dollars on foreign exchanges.
Argentine government wants to stop the "bitcoin dollar" (buying BTC with ARS inside Argentina and converting those BTC to USD abroad).

Let's see how that works: https://t.co/ikrkB3OwD1

— Franco Amati (@franamati) May 21, 2020
This while Bitcoin trading volume in Argentina is on the rise, increasing at almost the same speed at which its economy has been declining. Argentina, in fact, began 2020 with a significant spike in Bitcoin trading on peer-to-peer exchanges, and BTC has at various times during the year traded at a premium within the country. (Curiously, the same was also briefly true of the DAI stablecoin, which is also very popular in Argentina.)
Other observers similarly took to Twitter to voice their concerns. Prominent Venezuela-based crypto trader and analyst David Battaglia condemned the measure as a ploy designed to "confiscate the little wealth that Argentines have left."
El Gobierno Argentino no solo es corrupto y empobrece a la gente, ahora quiere controlar al Bitcoin y los mercados negros, tratando de confiscar aun mas la poca riqueza que le pueda quedar a los argentinos. ¿que opinas?#Argentina #bitcoin pic.twitter.com/UFkzHKoppJ

— David Battaglia (@DBATTAGLIAYtube) May 21, 2020
Mexican lawyer and investor Micky Sierra likewise warned that the situation could become dangerous for crypto traders in Argentina should the FIU begin to seek the seizure of crypto funds that it suspects has been involved in illegal activity.
Original Source: Decrypt Argentina is cracking down on local Bitcoin trading