Argent wallet review: DeFi made easy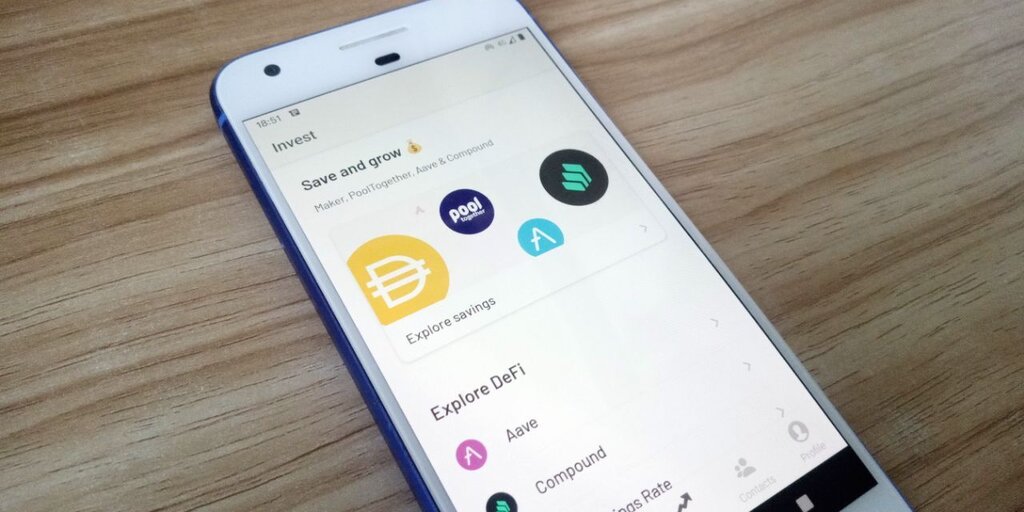 One of the biggest hurdles to mass adoption of cryptocurrency is user-friendliness; newcomers hoping to use crypto are faced with long, confusing alphanumeric strings, seed phrases and talk of "paper wallets" and "hardware wallets."
Ethereum wallet Argent is aiming to address this problem, abstracting away crypto's complexities to create a simple user experience that resembles a conventional mobile banking app.  
Launched in 2018, Argent was initially only available as a limited beta. Now, just after closing a $12 million funding round led by Paradigm, Argent wallet has been made freely available to the public, allowing anybody to access one of the most feature-complete Ethereum wallets around.
Argent is a non-custodial wallet with a unique recovery mechanism known as Argent Guardians. It means that users no longer need to memorize long recovery phrases or back up their private keys to ensure the security of their funds.
Here's what you need to know.
Argent wallet review: Design and UX
It's quite clear that the team behind Argent has put a great deal of thought into the design of the app, minimizing friction and making the wallet visually appealing to users.
Argent features a modern, minimalist design that keeps the number of options and tools visible on any one screen to a minimum. Most of the wallet's buttons and options are accompanied by a brief explanation of their function, ensuring even more advanced features can be easily grasped by inexperienced users.
The app is relatively lightweight and navigation is a smooth, lag-free experience. That said, it is only available for mobile devices, and there are no hints that a desktop or web version is on the way any time soon.
Argent wallet review: getting started
Getting Argent up and running is a quick affair that should take just minutes in most cases.
It starts with downloading the wallet from either the iOS App Store (for Apple device users) or the Google Play Store (for Android users). Next, you'll need to choose your own unique Ethereum name—something like yourname.argent.xyz.
You'll then need to verify both your phone number and email address, before setting up your six-digit passcode, which is used to unlock the wallet.
Once this is done, your Argent wallet is ready to go.
Argent wallet review: ease of use
It's difficult to imagine how Argent could be any simpler while still offering the features it does.
The wallet completely bypasses the need to directly manage private keys or deal with recovery phrases thanks to its intuitive Guardians system, which allows users to set a trusted quorum of people or other devices that can be used to authorize a recovery attempt. Argent is also one of the few cryptocurrency wallets to take advantage of the Ethereum Name Service—essentially allowing users to create a human-readable address that can be used for easily sending and receiving ether and ERC20 tokens.
It's also one of just a handful of wallets that nixes transaction fees (more specifically, Argent pays the blockchain network fees, so that users don't need to worry about them on their end). This removes arguably one of the biggest friction points to using Ethereum, since calculating and paying the appropriate gas costs is a less than intuitive process.
The wallet also includes simple to use contact list and activity log features, which make using Argent similar to a conventional mobile banking app.
Argent wallet review: features
Besides the basics of allowing users to send and receive cryptocurrencies, Argent has some interesting features that help it stand out among mobile crypto wallets.The main one is its built-in support for a variety of decentralized finance (DeFi) protocols. As of writing, Argent allows users to access eight different DeFi protocols directly within the app. These are:
Aave

Compound

Dai Savings Rate

Kyber token exchange

PoolTogether

Social TokenSets

Robo TokenSets

Uniswap V2 liquidity
Together, these DeFi apps allow Argent users to exchange their Ethereum assets, and participate in decentralized lending and liquidity protocols to earn interest on their balances.
We're extremely proud to introduce:

Argent V1 with one tap access to DeFi.

Download here: https://t.co/RxhWxpVb2H

Featuring: @tokensets, @compoundfinance, @UniswapProtocol, @MakerDAO, @PoolTogether_, @AaveAave, @KyberNetwork pic.twitter.com/ATKAmOYBUz

— Argent (@argentHQ) May 18, 2020
Argent users can load their accounts using a variety of payment methods. They include debit card, credit card, and bank deposit purchases for users in more than a dozen countries, as well as standard transfers from an external wallet or exchange using their Argent Ethereum Name, Ethereum address, or its associated QR code.
Though Argent wallet provides access to the Kyber Exchange, it also features its own built-in exchange tool. This allows users to convert almost 100 different Ethereum assets between one another without leaving the app. This feature is provided without any identity checks in place.
Overall, Argent offers many of the features you would expect from a DeFi-centric cryptocurrency wallet. But a lack of generalized decentralized application (Dapp) support can leave more advanced users feeling overly restricted.
Argent wallet review: supported assets
Unlike many mobile wallets, Argent doesn't support a wide range of different cryptocurrencies. In fact, it was built for use with just a single cryptocurrency, and that's Ethereum (ETH).
That said, customers can also store a wide range of Ethereum-based tokens in their Argent wallet. The app currently allows users to deposit and send any of the more than 250,000 ERC20 tokens currently operating on the network.
This includes a wide range of the most popular digital assets, including almost all stablecoins, DeFi tokens, and exchange utility tokens.
Some of the most popular ERC20 tokens supported by Argent include:
Tether (UDST),

Chainlink (LINK)

Crypto.com Coin (CRO)

Unus Sed LEO (LEO)

Huobi Token (HT)

USD Coin (USDC)

Maker (MKR)

Basic Attention Token (BAT)

Paxos Standard (PAX)

Multi-collateral DAI (DAI)

Wrapped Bitcoin (WBTC)
The wallet is also compatible with ERC721 non-fungible tokens, but doesn't yet support the ERC1155 token standard.
Argent wallet review: security and Guardians
Argent's security features stack up well against those of the competition.
Like most mobile cryptocurrency wallets, the main security feature is a secure PIN or passcode that must be entered when opening the wallet or performing sensitive actions, like sending payments or changing security options. In the case of Argent, this is a six-digit code that must be set up during the wallet creation process.
Argent also offers a range of optional additional security features, which are designed to help either prevent the wallet from being breached or restrict the capabilities of unauthorized users. These include authentication by fingerprint or facial recognition (such as Apple's FaceID) and the ability to set a maximum daily transfer limit—which will automatically block transactions that push the account over a fixed value limit.
Arguably Argent's most prominent security feature is Guardians. According to Argent, "Guardians are people and devices that you trust to protect you if your phone is lost or stolen." Guardians can include people, devices such as Ledger and Trezor hardware wallets, and Argent's own Argent Guard service. They're able to freeze the funds of any accounts they are entrusted with and are also responsible for approving wallet recovery requests. An Argent user can set as many Guardians as they like, the majority of which will need to approve or reject a request for this to be processed.
Overall, when properly configured, these features make Argent a relatively secure way to store and manage Ethereum-based assets on a mobile device. However, it still doesn't quite match the security of even the most basic cryptocurrency hardware wallets.
Argent wallet review: verdict
Argent is a sleek, intuitive DeFi-centric mobile wallet for Ethereum and Ethereum assets. Its user interface should be immediately familiar to anybody that has used mobile banking, while the app strips away most of the major hurdles to sending, using and receiving Ethereum thanks to its use of the Ethereum Name Service and free transactions.
The wallet is mostly aimed at users looking to get to grips with both Ethereum and some of its most popular DeFi Dapps, since it doesn't support any non-Ethereum assets. However, users can get exposure to Bitcoin by storing Wrapped Bitcoin (WBC) in their Argent wallet—since it's an ERC20 token that is backed 1:1 with Bitcoin.
All in all, Argent is a solid wallet, particularly for newcomers to crypto—but a lack of multi-asset support makes it less appealing to those with a diverse cryptocurrency portfolio.
Original Source: Decrypt Argent wallet review: DeFi made easy