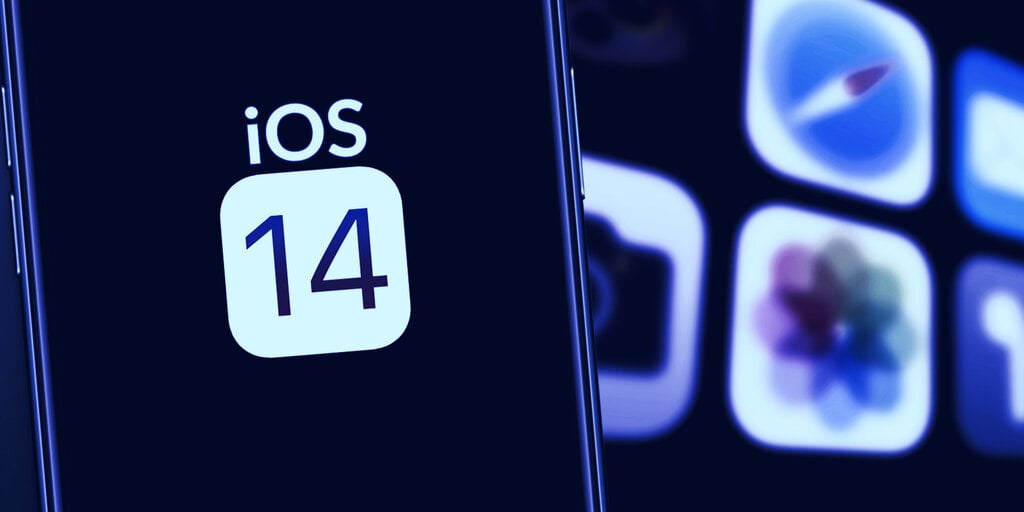 The latest iteration of Apple's mobile operating system will make it much harder for advertisers to stealthily track users and collect their personal information, according to Forbes.
A revised set of rules in iOS 14, which was announced on June 22, will severely limit the use of the Identifier for Advertisers (IDFA) system, forcing developers to get users' consent on a per-app basis. And that's a big win for privacy.
Starting with iOS 14, slated for release this autumn, iOS devices will require permission to use IDFA on a per-app basis. That means that every app that wants to track its users will have to get their consent individually.
Up until now, IDFA permission was a smartphone-wide option deep inside devices' settings. While users had the option to opt-out of tracking, a significant percentage of them might not even have known of it, let alone that such a system even exists.
IDFA is widely used by marketers to monitor the efficiency of in-app ads by tracking users across different applications and services. For example, advertisers can get a confirmation whether an ad resulted in a click, install or account registration. 
Thanks to these identifiers that are being assigned to individual devices, companies are able to ask for ad campaigns targeted at specific demographics or users exhibiting specific behaviors such as spending patterns.
According to iOS 14's documentation, app developers will be required to provide a custom text "which is displayed as a system-permission alert request," informing users "why the app is requesting permission to use data for tracking the user or the device."
After reading the warning, it will then be up to users themselves to grant or deny the authorization request. The app can even crash if the description is not included at launch.
"Your app needs to request permission to track sometime before tracking occurs. This could be at first launch or when certain app features are used. For example, when signing on with a third-party SSO," the document explained.
Throwing a wrench into a $76 billion industry
According to mobile marketing analytics and attribution platform AppsFlyer, companies around the world have already spent $76.2 billion on app install ads since the start of 2020—and Apple's decision to put users' privacy first could have a significant impact on these numbers.
This is especially true for iOS. As Forbes noted, while Google's Android has approximately twice as many app installs as iOS (22.5 billion in Q1 2020 versus 9 billion, respectively), Apple's system is much more profitable in terms of actual user spending. On average, consumers spent $15 billion in the first quarter on iOS and $8.3 billion on Android, according to app market data firm App Annie.
But a big push for privacy could put a big dent in those figures.

Source: decrypt