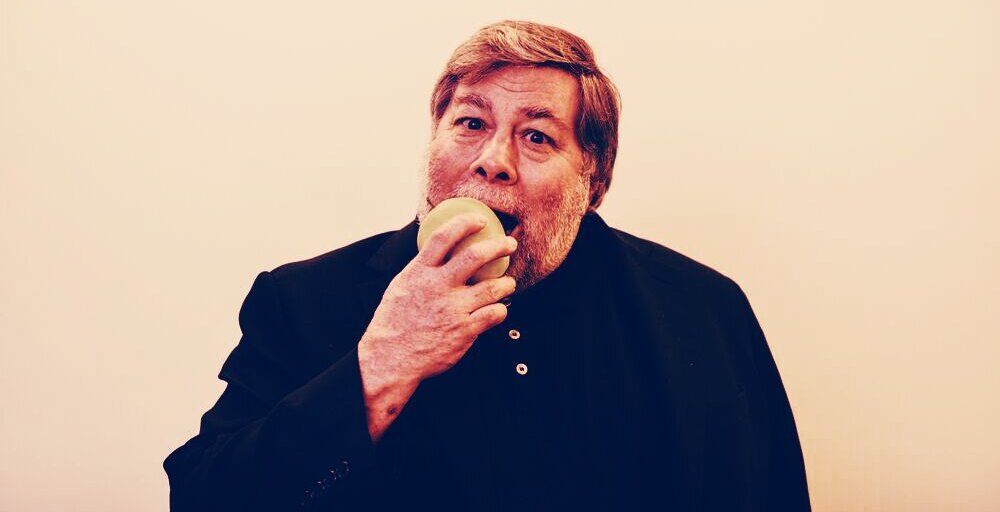 Apple co-founder Steve Wozniak and 17 other individuals are suing YouTube and Google for failing to check Bitcoin "giveaway" scams on their platform, as per an announcement Wednesday.
The complaint alleges "tens of millions of dollars in cryptocurrency have been lost in this scam," all of which could have been prevented by YouTube.
The individuals are seeking damages for giveaway scams running on the video-sharing giant for months. They are represented by Cotchett, Pitre & McCarthy, an American law firm based in California.
Wozniak stated his images are being used on YouTube alongside other tech entrepreneurs like Elon Musk and Bill Gates for Bitcoin giveaways. These take the form of live videos with the scam text overlaid, enticing viewers to send in Bitcoin (or a basket of other cryptos) if they want to multiply returns. Needless to say, the victims don't receive any money back.
The complainants said they flagged the scheme several times to both YouTube and Google—but received no response. Instead, they allege the two firms have actively promoted and profited from the defamation while knowingly providing targeted advertising for scammers.
"If YouTube had acted quickly to stop this to a reasonable extent, we would not be here now. YouTube, like Google, seems to rely on algorithms and no special effort requiring custom software employed quickly in these cases of criminal activity," said Wozniak.
He added the scheme caused—and is continuing to cause—reputational harm to him and other complainants.
If Twitter could do it, why can't Youtube?
Joe Cotchett, one of the lawyers representing Steve Wozniak, seemed to praise Twitter on its swift action to shut down the accounts associated with a Bitcoin scam last week: "When Twitter was hit with a massive hack of 130 celebrity accounts, they were quick to shut down the Bitcoin scam in a day."
But he blasted YouTube for its incompetency in doing so: "In stark contrast, YouTube knowingly allowed the Bitcoin scam to go on for months, promoted it and profited from it by selling targeted advertising."
Brian Danitz, another partner at the law firm, said the scam is vast and affects users from all geographies. "The scope of the Bitcoin Giveaway scam at YouTube is vast and it's still going on. The fraud victims bringing this Complaint to come from around the world, including the U.S., U.K., Canada, Japan, Malaysia, China, and all over Europe," he said.
A report by Whale Alerts this month concluded scammers made $24 million in the first six months of 2020, with one YouTube ad making $130,000 in one day.
Whale Alert also shows that many scams are ongoing. In the last hour, it reported that one made off with 1.9 Bitcoin ($17,589). When will it end?
Source: decrypt