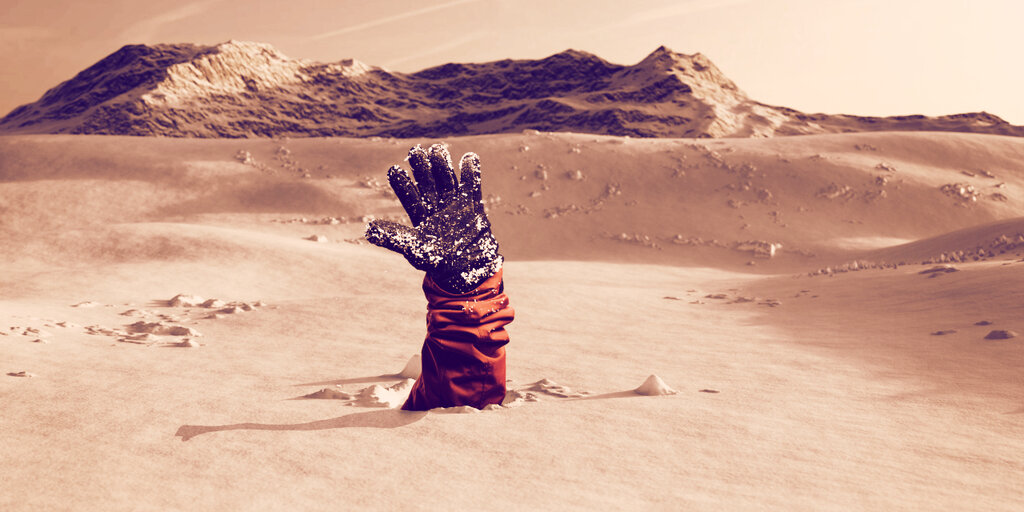 Avalanche, a blockchain network that claims to be hundreds of times faster than Ethereum, announced today that it has raised $42.5 million in a public token sale. 
The sale opened at 10am ET on July 15. It took just four and a half hours for the latest "Ethereum killer" to sell all 72 million of its AVAX tokens available for purchase. This brings the total amount of funding for the network to $60 million. (And for those wondering, the sale excluded US residents, lest it raise the ire of the SEC.)
ETH killer 2018: Raised $4b (disputed)
ETH killer 2019: Raised $126m (ongoing?)
ETH killer 2020: Raised $54m…?

— imaginary_username (@im_uname) July 22, 2020
AVAX tokens are the network's governance tokens; holders can use them to vote on the future of the network. The tokens will be distributed to investors upon the launch of Avalanche's mainnet, which the company aims to push live by the end of August. 
What is Avalanche? 
Avalanche is a blockchain network that promises high transaction speeds ("Visa-level throughput"). Ethereum supports roughly 15 transactions per second; Avalanche promises to support over 4,500 transactions per second.
Avalanche was built by Ava labs, an open-source platform for DeFi applications. Both were founded by Emin Gün Sirer, a Cornell University computer science professor who co-directs the University's Initiative for Cryptocurrencies and Smart Contracts. 
As @WilsonWithiam noted, the platform war narrative is poised for a comeback, despite Ethereum's current dominance and stranglehold on DeFi

Full Q2 SC Review: https://t.co/fDSuxwjauR pic.twitter.com/B7TXRfOnIH

— Messari (@MessariCrypto) July 22, 2020
Why Avalanche is good news for DeFi
Even though Avalanche is, it claims, far faster than Ethereum, it still supports the Ethereum Virtual Machine, meaning that it supports tools like MetaMask and My Ether Wallet. 
That makes it suitable for decentralized finance (DeFi), the $3 billion dollar industry that comprises such products as non-custodial loans, savings accounts and decentralized stablecoins.
All of the top DeFi protocols—Maker, Compound and Aave—are based on Ethereum. If Avalanche supports the Ethereum Virtual Machine, this means that these apps could easily jump ship. 
They might be motivated to do so because Ethereum is fit to burst; for the past few months, over 90% of its network is in use. 
And DeFi is growing very quickly—around two weeks ago, the now $3 billion industry was a still a $2 billion dollar industry—and it needs space to grow. What's more, Ethereum 2.0, which promises to speed up the network, has been beset by countless delays. 
Among other competitors are Algorand, Polkadot and DFINITY, which is slated to go live this year. Those have far more money behind them.
Algorand is worth over $2 billion, according to Messari, a crypto analytics firm. Messari valued Polkadot at $1.2 billion. DFINITY has raised $166.9 million in four rounds, according to Crunchbase; much of it from Andreessen Horowitz and Polychain. 
The views and opinions expressed by the author are for informational purposes only and do not constitute financial, investment, or other advice.
Source: decrypt