Amazon, IBM, other tech giants urge US military to embrace blockchain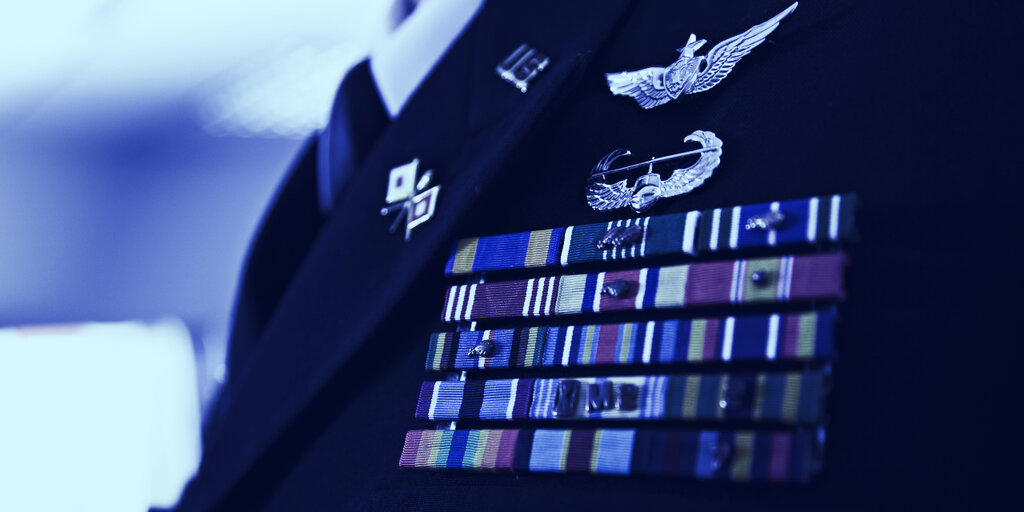 American think tank Value Technology Foundation today released a report created to educate the United States Department of Defense (DoD) about the myriad benefits of blockchain technology in its cybersecurity efforts. What's most surprising about the report is not the target, but its many high-profile co-authors.
Among the many credited contributors to the report are companies including IBM, Amazon Web Services, Accenture, Deloitte, and CGI Federal, along with blockchain firms ConsenSys, SIMBA Chain, and Colvin Run Networks. (ConsenSys, in case you didn't know, funds an editorially independent Decrypt.)
The report, simply titled "Potential Uses of Blockchain By The U.S. Department of Defense," runs through an array of ways that distributed ledger technology could benefit future cybersecurity efforts. It highlights the potential benefits of blockchain technology and current uses elsewhere, and then proposes specific use cases of interest to the DoD.
For example, the report highlights the benefits of multi-factor authentication, how smart contracts could aid with secure communications for the US Space Force, and how blockchain-authenticated fighter jet parts could be 3D-printed on US Navy carriers to cut down on costs and repair times.
Value Technology founder Jason Brett, a former US regulator at the Federal Deposit Insurance Corporation (FDIC) and former policy ambassador for ConsenSys, told Decrypt about the impact of having so many large companies involved in the publication of the report.
"It was truly incredible to see companies that are normally competitors all work seamlessly with the notion of how to better improve the Armed Forces and keeping them on the front lines of cutting-edge technological development," said Brett.
US congressman Darren Soto, a Democratic representative from Florida, provided the foreword to the report. In it, he points out the strides that China and Russia have made thus far with blockchain technology and the need for US policymakers to quickly be educated on the potential benefits—plus the drawbacks of not embracing it rapidly enough.
"To continue its standing as a world leader in technological innovation, the United States needs to engage with policymakers, the private sector, and academia to promote the research and development of blockchain technology," Soto wrote in the report.
Michael D. Griffin, the current U.S. Under Secretary of Defense for Research and Engineering, will brief both the House and Senate Armed Services Committees on the benefits of blockchain in concert with the release of the report. As Soto wrote, the creation and release of the report required input from many different corners of the blockchain industry.
"The fact is, while blockchain technology is still very new, the case that Value Technology Foundation wishes to make is that there are very large and small companies seriously evaluating how the technology can help the Armed Forces," Brett told Decrypt. 
Original Source: Decrypt Amazon, IBM, other tech giants urge US military to embrace blockchain