At the beginning of July, the Stellar (XLM) price broke out from a long-term resistance area. However, the price could not sustain the rally and has since fallen back below the breakout level.
Unless XLM can successfully reclaim this level, it's outlook remains bearish.
Breakout From Long-Term Range
Beginning in July 2019, the XLM price consolidated below the 900 satoshi area, validating it as resistance on several occasions.
On July 8, the price was finally successful in breaking out, reaching a high of 1187 satoshis after a few days. However, the price underwent a rapid decline on July 27 and has fallen back below the 900 satoshi area again.
If the price cannot reclaim this level, it would be a major bearish development, since it would signify that the higher prices could not be sustained and the move was a fake-out.
Technical indicators are neutral, leaning bearish. The RSI is approaching the 50 line from above. While this is a likely place for a bounce, a decline below would be bearish. The MACD is losing momentum and could soon make a bearish cross. Therefore, the outlook from the daily perspective is neutral but leaning bearish.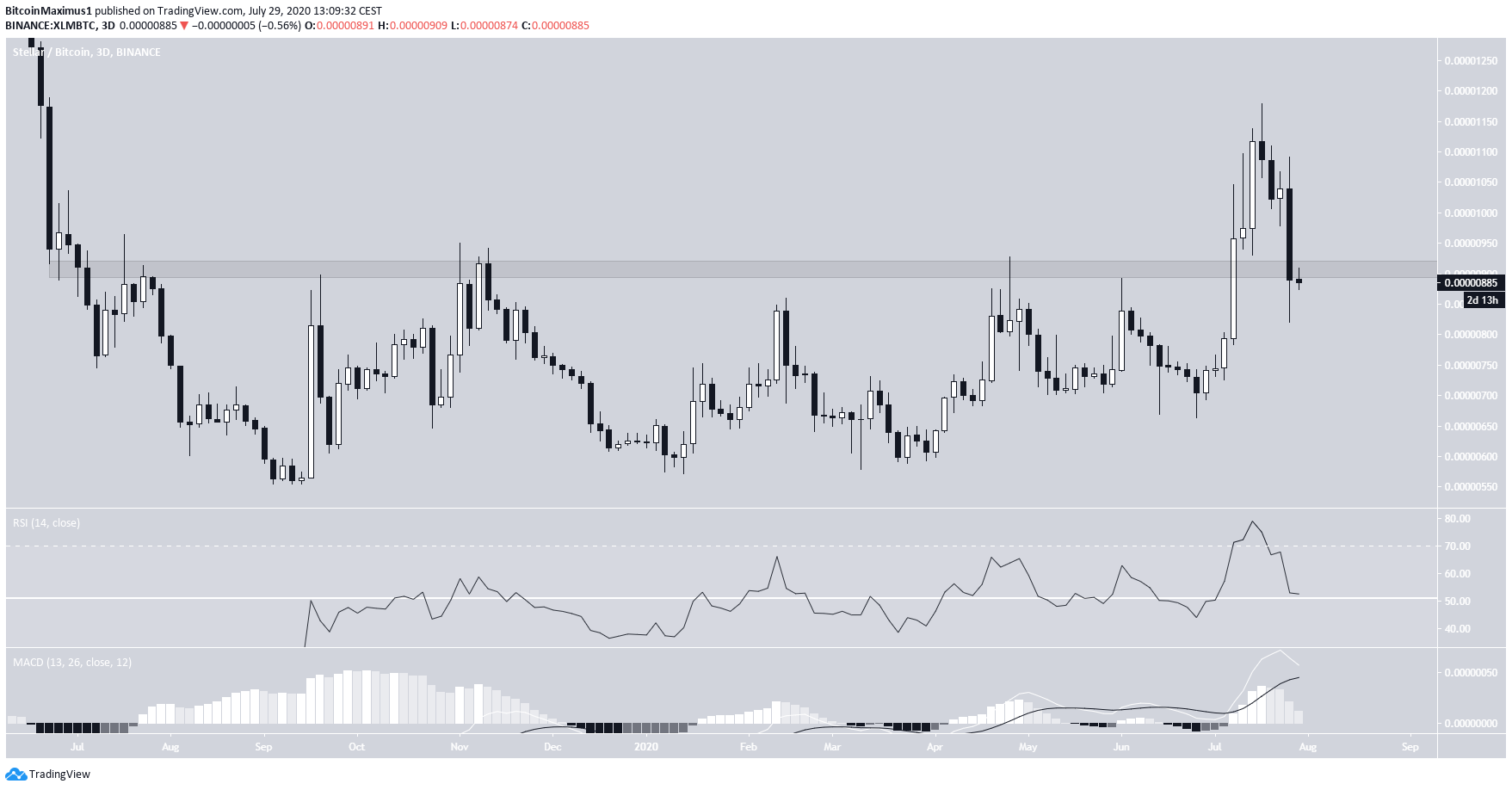 The shorter-term chart is clearer. It outlines the breakdown and subsequent validation of the area as resistance. In addition, we can see that the fall took place with significant volume.
The price is possibly following an ascending support line, which could cause the price to reclaim the previous 900 satoshi area. However, if the price breaks down from the rising support line, it should decline towards 755 satoshis.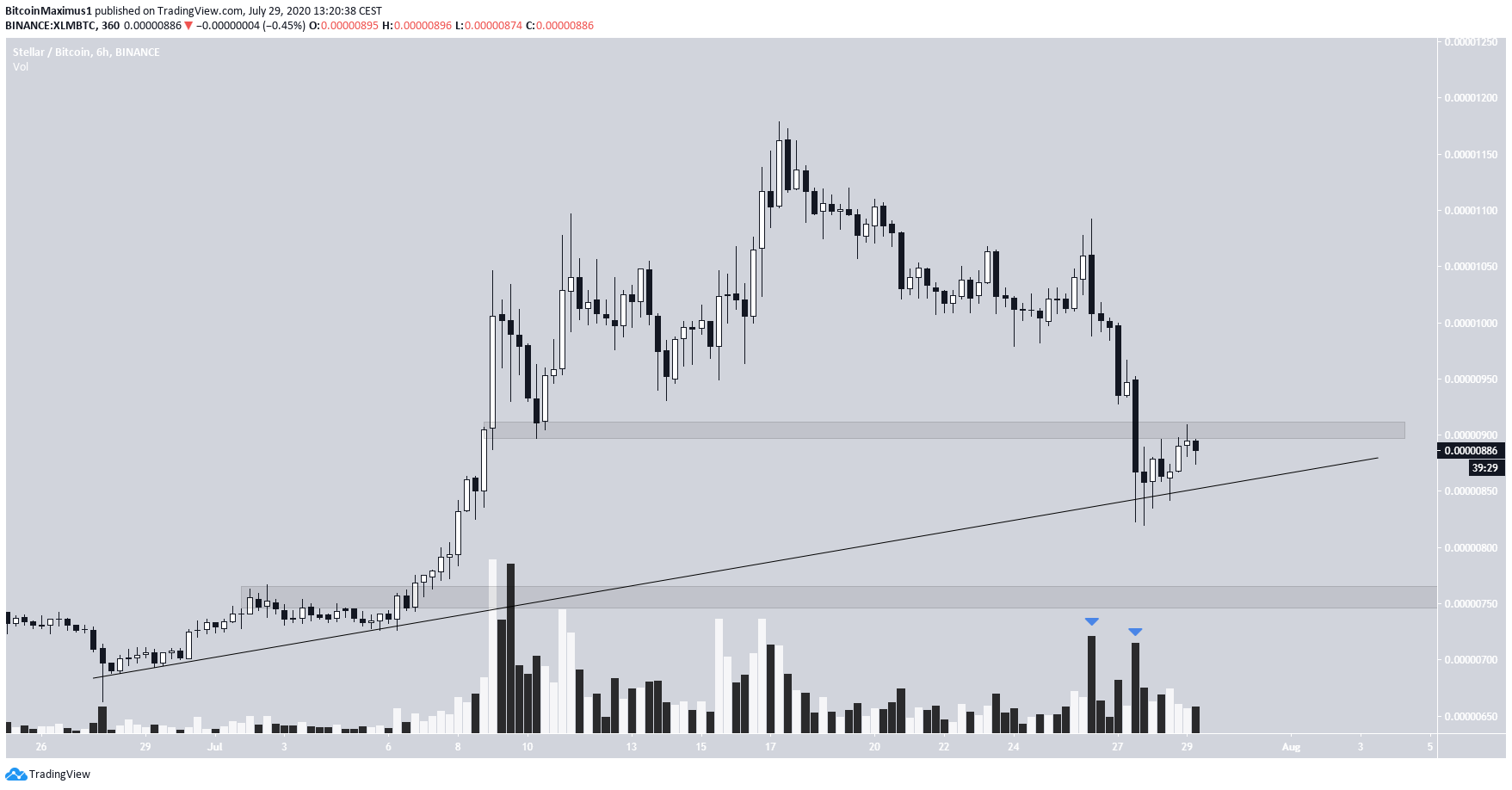 XLM/Dollar
Cryptocurrency trader @CryptoMichNL believes that the XLM price is likely to consolidate before moving upwards. They posted a chart showing the price resting inside support.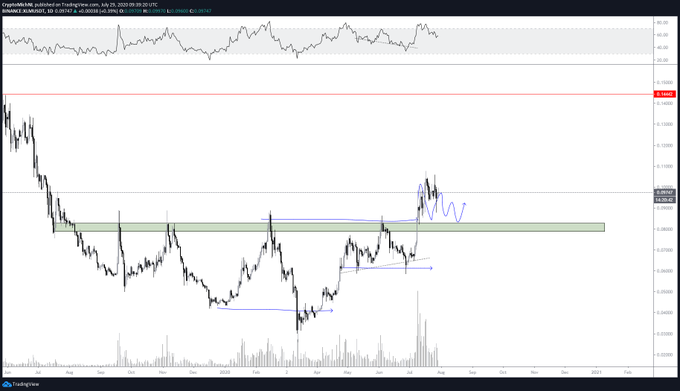 The previous support area is found at $0.087, having acted as resistance from August 2019 until the price broke out in July 2020.
The price action for the XLM/USD pair is much cleaner since the price has not fallen below the breakout level. Rather, it has validated it as support in the form of a long lower wick and then moved upwards.
Furthermore, the support level is strengthened by the presence of the 50-day moving average (MA), which previously made a bullish cross with the 200-day MA, another positive sign.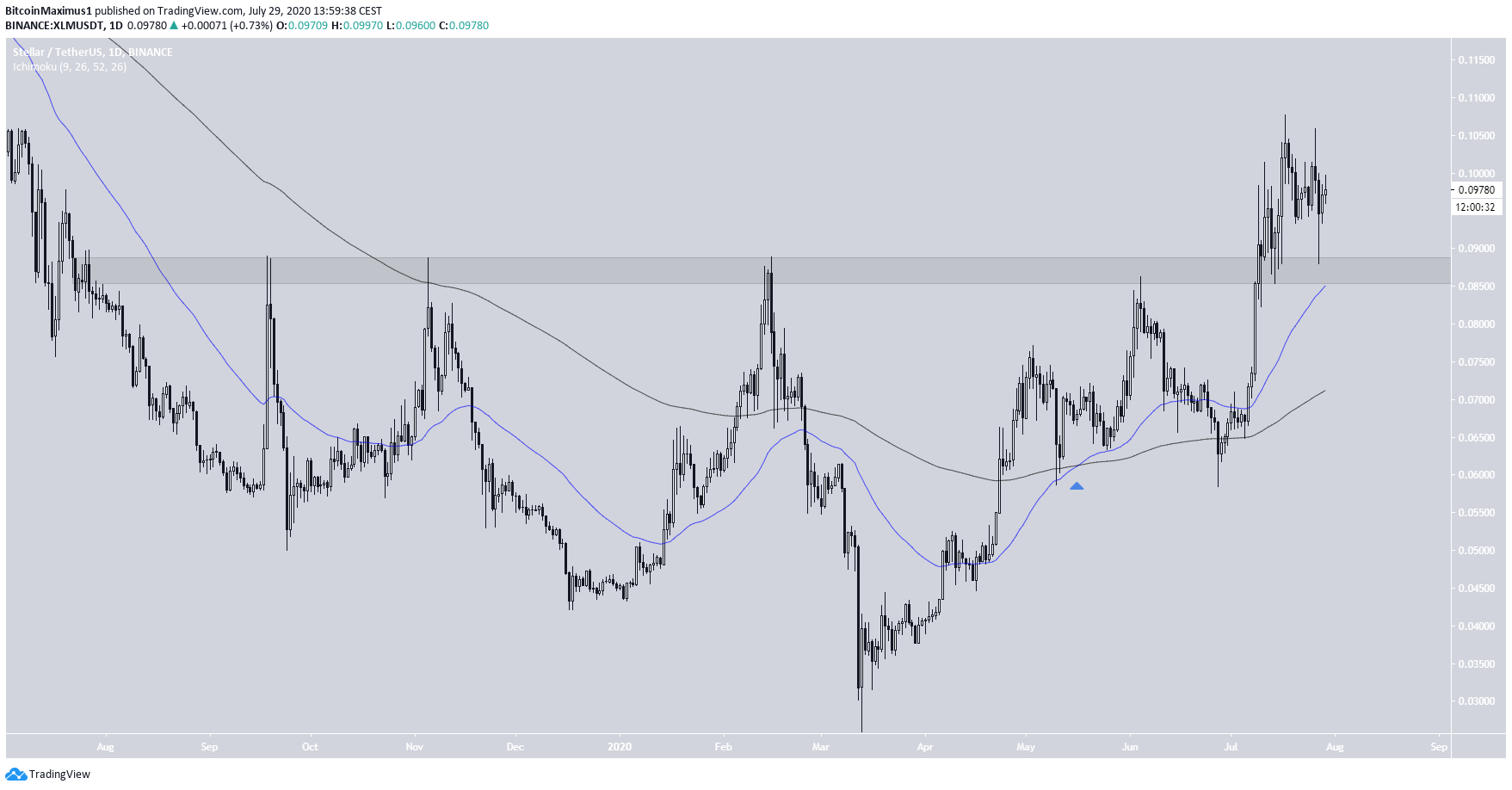 The post After Breaking Out, Stellar (XLM) Fails to Sustain Higher Prices appeared first on BeInCrypto.
Source: Be In Crypto