Dapp.com's new DApp market Q2 2020 report shines brightly for most DApp networks, with Ethereum being the biggest winner.
The DeFi space is clearly a fundamental reason for the boom in the DApp market. The majority of the activity stems from related services.
Dapp.com recently published a report on the state of DApps in Q2 2020. It provides a range of insights into the progress that the DApp space has made since the first quarter of 2020.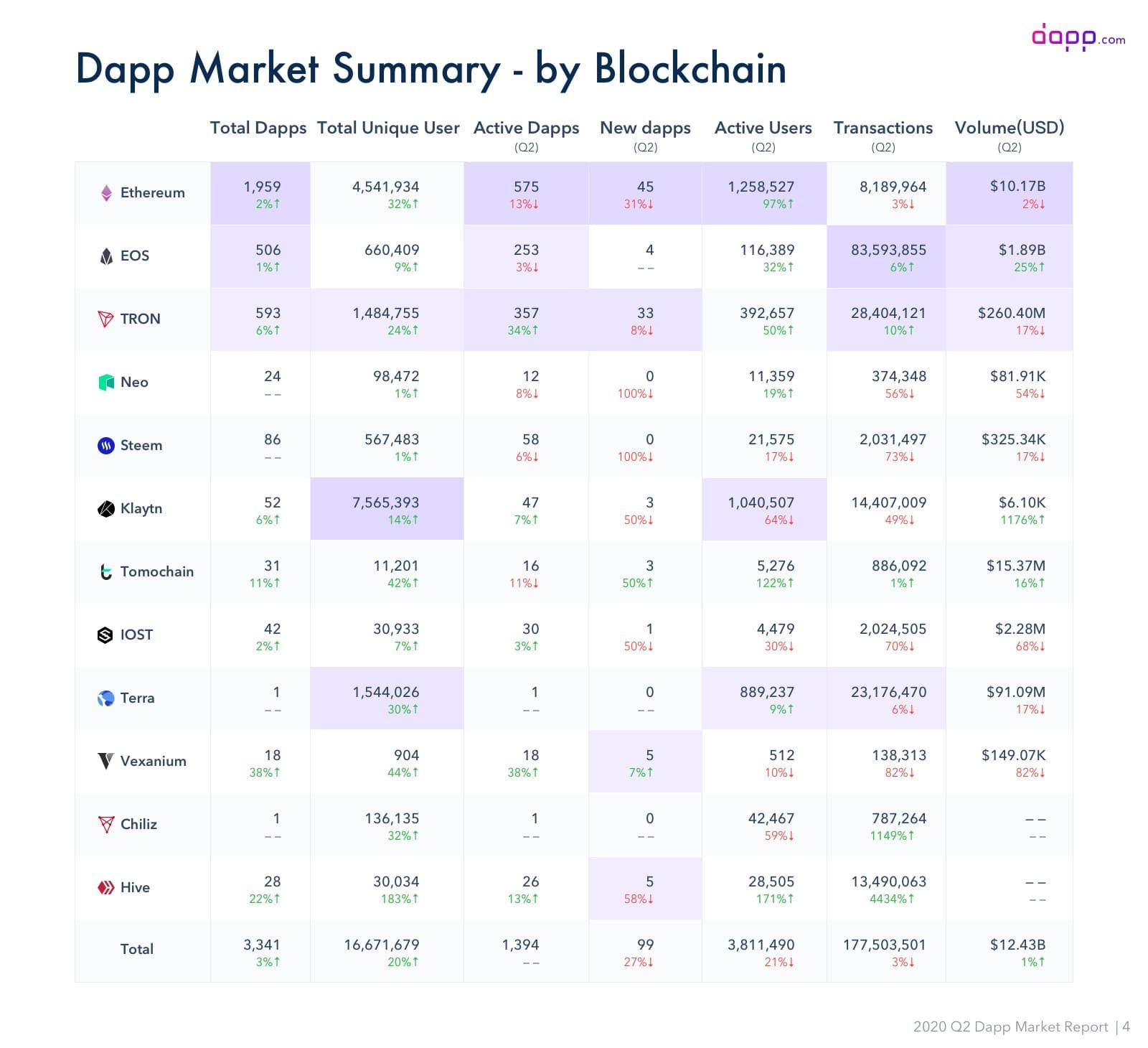 The report examined various metrics in determining the quality of each network's DApp ecosystem. It looked at major networks like Ethereum, EOS, and TRON, as well as less prominent networks like Tomochain, Chiliz, and Hive.
Volumes were only calculated based on the network's native token, and not compatible synthetic tokens like Wrapped Ether. Dapp.com pulled the data from sources such as CoinGecko, Etherscan, Bloks.io, TRONSCAN, and NEOSCAN.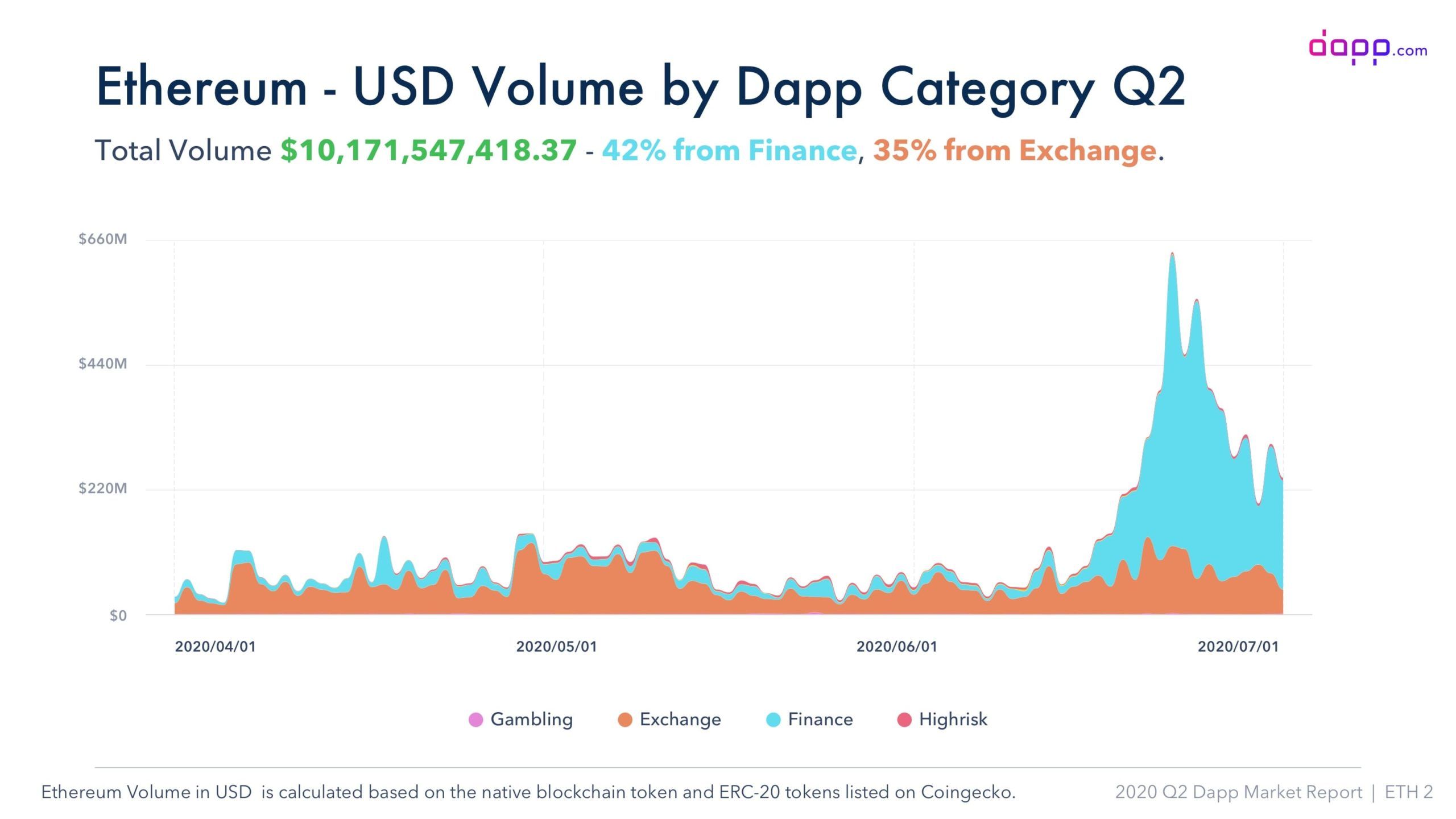 DeFi Explosion
The overall market growth has been strong. The transaction volume of DeFi DApps, in particular, has had a substantial impact on the market. DeFi DApps reached an all-time high transaction volume of approximately $608 million on June 21.
⁠It wasn't a coincidence that Compound Finance's COMP token also hit an all-time of $372.9 on the same day. Unsurprisingly, finance DApps saw some of the highest use. Users transferred nearly $5 billion this quarter, a 67% jump from Q1 2020.
A large part of this results from the burgeoning DeFi space, which has grown exponentially in value. Other key highlights from the analysis refer to the positive effects of the DeFi explosion in June, the arrival of new DApps, and an increase in transaction volumes.
The report goes on to detail the growth of DApp statistics for over ten networks, and there are some interesting and surprising results.
Ethereum Still Tops. Other Networks Experience Modest Growth
The overall DApp market summary shows that Ethereum performed the best, even if the number of new and active DApps had dropped by 31% and 13%, respectively. Notably, however, the total number of unique users has perceptibly increased, growing by 32%.
Even more noticeable is the number of active users, which has almost doubled, growing by 97% in Q2 to over 1.25 million users. EOS, one of Ethereum's biggest rivals, experienced slower growth, but growth nonetheless. Like Ethereum, it dropped in terms of both overall transaction value and new DApps.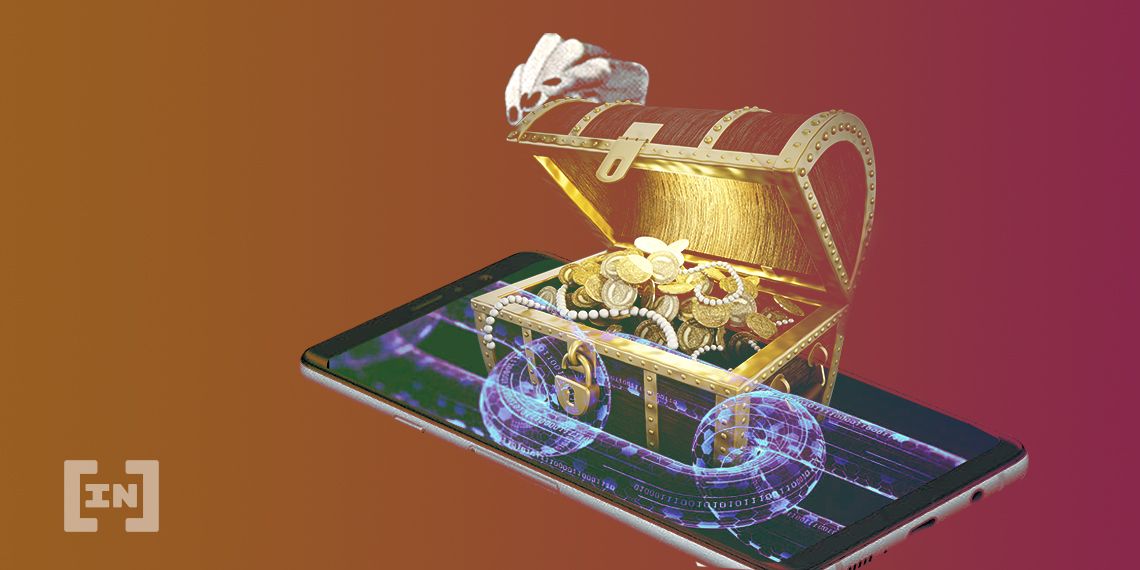 It did, however, increase its active user base by 50% while unique users grew by 24%. TRON did better than EOS, with more DApps and unique users. The network has 1.48 million unique users, up 24% from Q1 2020. It's active user base grew by 50% to stand at roughly 392,000. USD volume, however, experienced a considerable drop, down 17% to $260 million for the quarter.
At 506 and 593 DApps respectively, EOS and TRON are dwarfed by Ethereum's 1959 DApps. Ethereum is looking particularly strong, given that multiple decentralized applications and developers are looking into integrated DeFi protocols and token services.
The ultimate goal, as always, is to boost financial freedom and inclusion with permissionless solutions.
DeFi Has Contributed Greatly to DApp Growth
A large part of the growth in DApps can be attributed to the recent renaissance of DeFi, which has trended steadily upwards in the past 18 months.
The introduction of the COMP token brought much attention to the space. COMP overtook Maker as the most valuable DeFi asset ⁠climbing to a staggering market cap of $1.9 billion. Maker, by comparison, has a market cap of just under $600 million.
Lending protocols like Compound have sparked the arrival of several yield farming programs, which lets users earn interest on assets that don't need to be stored or staked. The average number of DApp users on Ethereum increased by 48% after COMP was released. Additionally, 97.5% of the Q2 DApp volume on Ethereum was related to DeFi products and services.
Ethereum's on-chain metrics have also grown side by side with DeFi, an indication that the network is living up to its potential as a vehicle for global economic freedom. Many projects have released products relevant to the DeFi space, including Kyber Network, 0x, and Loopring.
The post Active Ethereum DApp Users Grew by 97% in Q2 2020 appeared first on BeInCrypto.
Source: Be In Crypto