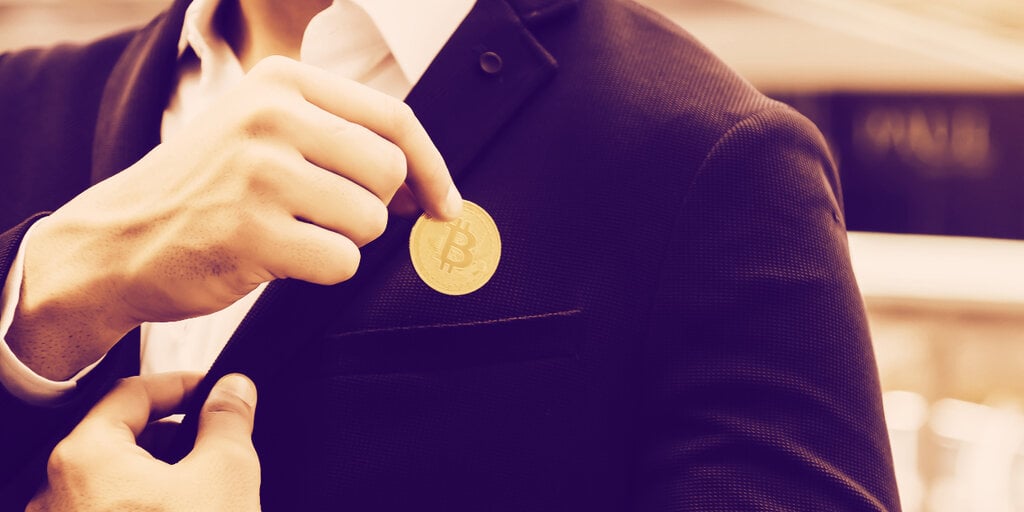 Institutional investors are warming up to Bitcoin and other digital assets.
Whether it's the underlying technological innovation, low correlation to other asset classes, or just the potential for market-beating upside, nearly 80% of institutional investors in the US and Europe are giving digital assets a closer look. What's more, nearly a third of institutional investors already hold crypto in their portfolios.
The findings were revealed today in results of a Fidelity Digital Assets survey of more than 800 institutional investors, conducted between November 2019 and March 2020, ranging from financial advisors and high net-worth individuals to pension managers and crypto hedge funds.
It shows that institutional investors are more comfortable than ever with the emerging asset class, and are likely to continue buying in as the marketplace matures.
More than a third of surveyed investors told Fidelity they already hold digital assets in some capacity, and nearly two thirds said they thought there was a place for digital assets in their portfolio. Of those currently holding digital assets, over a quarter have exposure to Bitcoin. Some 11% of respondents said they hold Ethereum in their portfolios, and more than 60% said they purchase digital assets directly as opposed to using a third-party broker or custodian.
Investors surveyed cited some key advantages of digital assets over other holdings in their portfolio, including greater liquidity, low transportation, storage, and transaction costs, and unique elements that drive profitability—such as token burns and staking rewards. However, aspects like extreme price volatility and concerns over market manipulation were still prevalent among nearly half of those surveyed.
"Investor concerns are largely focused on issues that will resolve themselves as the market infrastructure evolves," president of Fidelity Digital Assets Tom Jessop said in a statement. "We're proud to be one of many service providers actively driving that evolution for the benefit of the ecosystem and traditional investors alike."
Some notable differences were recorded between answers given by investors in the US versus those in Europe—a quarter of European respondents found the lack of state control over digital assets to be an appealing aspect, while just 10% of US-based respondents felt the same.
European investors were more comfortable with digital assets overall, with 45% currently invested compared to just 27% of US respondents. This was the first year European investors have been included in the Fidelity survey.
The views and opinions expressed by the author are for informational purposes only and do not constitute financial, investment, or other advice.
Source: decrypt