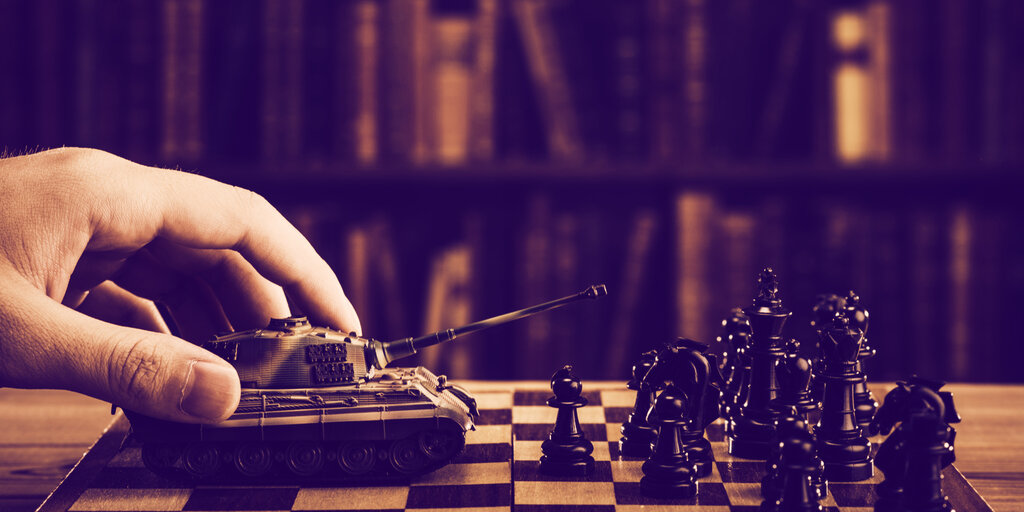 The Pentagon has reportedly created a war game that plays out a scenario where disenfranchised members of Generation Z rebel against the state, steal funds from corporations, and then convert their ill-gotten gains into Bitcoin. 
The 2018 Joint Land, Air and Sea Strategic Special Program—or JLASS—imagines frustrated youths who launch a "Zbellion" in the US in the 2020s, according to a Friday report by The Intercept.  
JLASS, a series of military exercises, was used by members of the US military's war colleges to train for likely future scenarios. 
Documents published by The Intercept reveal the war game's scenario involves Generation Z fighting against the system due to "a feeling of unsettlement and insecurity," in part caused by the September 11 terrorist attacks, the Great Recession and a lack of opportunities.
Starting with rallies and protests in major US cities, the report details how the rebellion gradually turns into "a global cyber campaign to expose injustice and corruption," according to the documents obtained by The Intercept.  
Those involved in the rebellion are trained to use malware to steal money from corporations, banks, or any other institutions Generation Z doesn't like. The funds are then converted into Bitcoin and distributed to those who need it in order to combat income inequality, according to the war game. 
Despite the "Zbellion," making up just a small part of the game, it is "intended to reflect a plausible depiction of major trends and influences in the world regions," documents obtained by The Intercept reveals. 
And although the war game also features scenarios involving Islamist African militants and ISIS successors, the "Zbellion" scenario comes at a time of political and economic instability in the US. 
This week, President Donald Trump threatened to send in the army to quash protests—largely made up of young people—that have quickly spread around the globe following the death of African-American George Floyd. 
Though the foreboding war game may offer a glimpse into the near future, current events indicate that Bitcoin may be used to power protests much sooner.
Source: decrypt