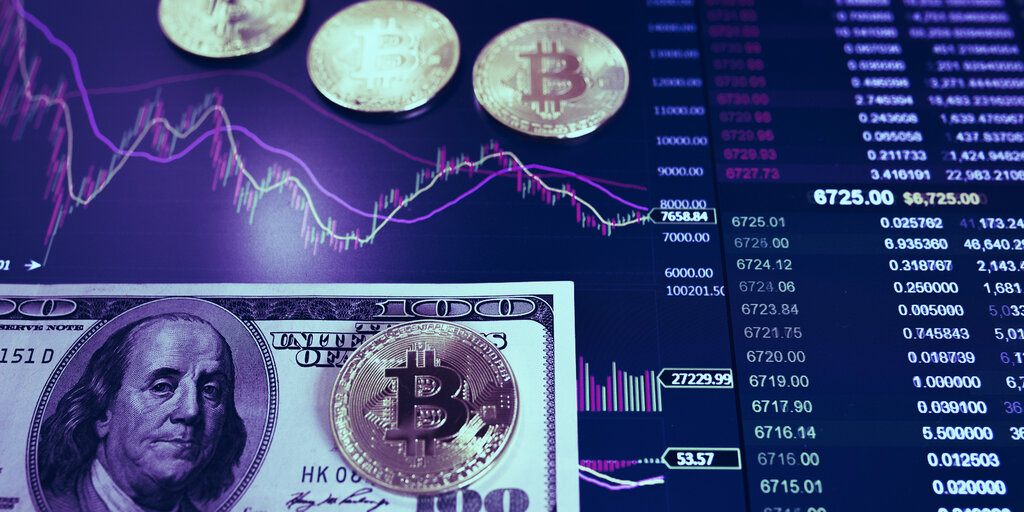 Coin Metrics, a Boston-based cryptocurrency data and infrastructure startup, has published a detailed breakdown of Bitcoin's trading volumes today. 
Assessment of trading volume is hard because different calculation methodologies can result in varied outcomes. The report provides a unique insight into where the majority of Bitcoin trading takes place, by looking at multiple different aspects.
Bitcoin trading on spot markets
According to the report, Bitcoin's daily trading volume amounts to roughly $0.5 billion on US spot markets in total, when looking at markets that handle US dollars.
While there are a large number of crypto exchanges that operate in the US, the majority of Bitcoin trading occurs on just four large platforms—Coinbase, Bitstamp, Bitfinex and Kraken—according to Coin Metrics' data.
Comparing the types of trading volume

If worldwide fiat markets are also taken into account, Bitcoin's daily trading volume gains an additional $0.7 billion, reaching $1.2 billion in total.
The Japanese yen, the euro, the Korean won and the British pound are the most prevalent fiat currencies used to trade Bitcoin after the US dollar, Coin Metrics noted. 
Looking at stablecoin markets
At the same time, fiat currencies make up only one-third of Bitcoin's trading volume if stablecoins are also added to the mix.
"Including markets quoted in stablecoins significantly increases the daily trading volume to $3.5 billion, primarily due to Tether—a stablecoin which operates in a regulatory gray zone," the report continued.
Coin Metrics suggested that investors should carefully decide for themselves whether access to high liquidity and trading activity is worth all the risks associated with this stablecoin.
On the other hand, somewhat more regulatory compliant stablecoins such as USD Coin, Paxos Standard or TrueUSD have "insignificant volumes compared to Tether," the experts acknowledged.
Perpetual futures contracts
Bitcoin derivatives markets are several times larger than all spot markets combined.
For example, just Binance and Huobi alone are responsible for roughly $2.6 billion and $2.5 billion worth of Bitcoin's daily trading volume, respectively.
Ultimately though, Bitcoin's global volume still amounts to only a fraction of traditional markets.
"With daily trading volume of only $4.1 billion, Bitcoin's spot markets are still minuscule in comparison to U.S. equity markets, U.S. bond markets, and global foreign exchange markets," Coin Metrics explained.
For example, US equity and bond markets volumes amount to $446 billion and $893 billion, respectively, while global FX markets' daily volumes reach as much $1,987 billion.
At the same time, Bitcoin is still a very young asset class, the analysts noted. Taking Bitcoin's historical growth rates into account, they predicted that the cryptocurrency may exceed the daily volume of all US equities in less than four years and outrun bonds in less than five.
Source: decrypt