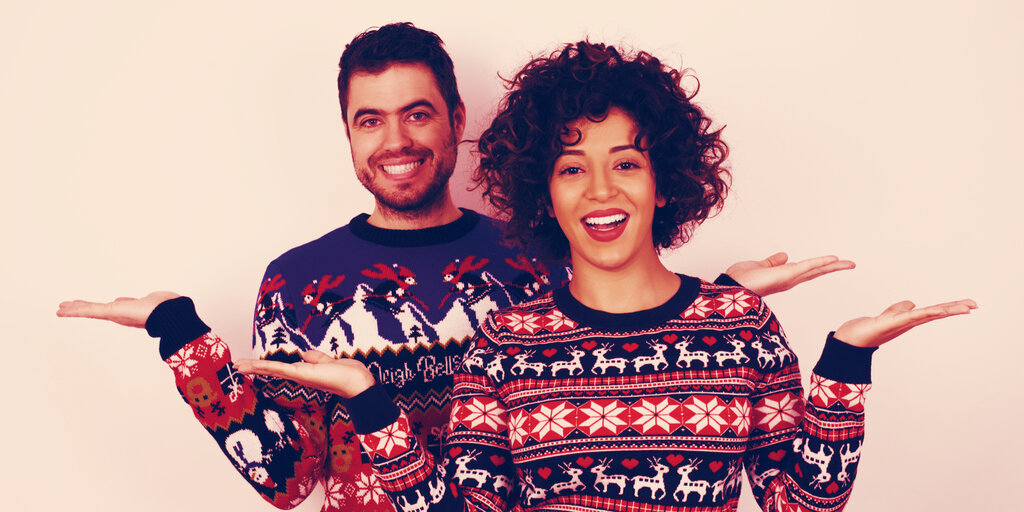 A huge amount of Bitcoin options contracts are set to expire on Christmas Day. The biggest amount to date, in fact: 100,000 Bitcoin, according to data from crypto analytics firm Skew. 
At current prices, that's $2.3 billion-worth of the cryptocurrency. 
More than 100k BTC Options expiring on Dec 25th! pic.twitter.com/lnbACbJUjZ

— skew (@skewdotcom) December 21, 2020
A Bitcoin options contract is a deal that lets buyers snap up Bitcoin at an agreed-upon price—regardless of whether the price changes by the time the contract expires, which can be many months later. 
Traders don't have to buy the Bitcoin when the contract expires; they simply have the option to do so. 
It's likely that buyers would have entered into options contracts months ago when Bitcoin was cheaper. 
But this Friday, on Christmas Day, lots of those options contracts will expire. 
This means that all that Bitcoin—if it isn't bought by Friday—will be either held or dumped. And this could cause price volatility. 
A research report from Coin Metrics published in September when a large number of ETH options contracts were about to expire, said, "this event will likely add additional volatility to price action throughout the week, as traders look to hedge exposure on these positions, work out of them, or possibly take action in the spot market in anticipation." The same applies to Christmas Day.
For example, if a trader entered an options contract in October when the price of Bitcoin was a little over $10k, and they choose to receive the payout, they'd be more than doubling their money—and they might want to sell the cryptocurrency. This could cause a drop in price if lots of investors do the same thing.
At the same time, it's possible that Bitcoin's price won't budge. If the Bitcoin is not snapped up by those who entered the options contract, the contract will simply expire and the price may not move too much. 
What else will Santa bring this Christmas?
The views and opinions expressed by the author are for informational purposes only and do not constitute financial, investment, or other advice.
Source: decrypt