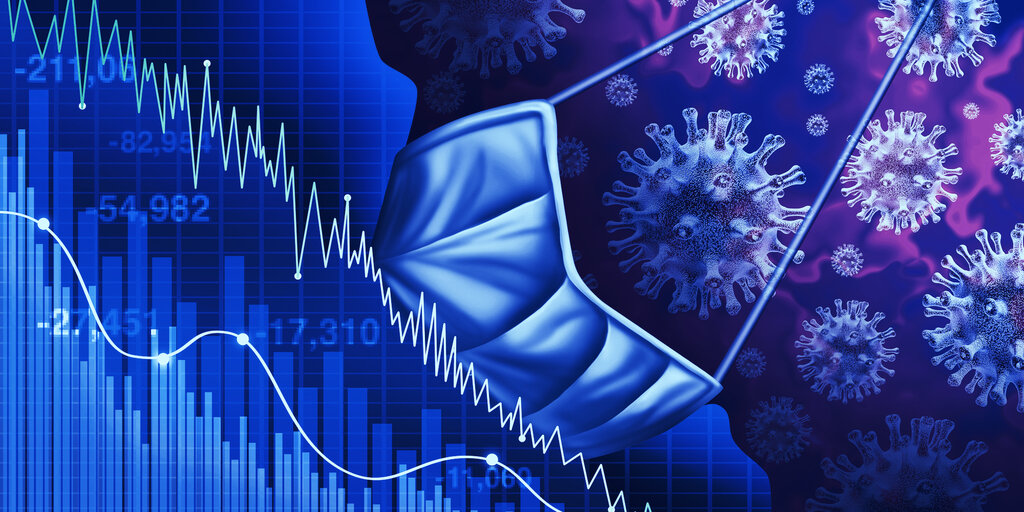 A combination of market volatility and the economic fallout from the coronavirus pandemic could erase up to $16 trillion of global wealth this year, a study by Boston Consulting Group, has revealed. But the resulting shakeup in the economic status quo could bode well for digital assets. 
More generally, prospects look gloomy, and economic growth could suffer for the next five years, the consultancy warns. The scale of the damage is far greater than the financial crisis of 2008, when $10 trillion in global wealth was wiped out.
The rich, particularly those in North America and Japan, are likely to suffer the biggest losses, says Boston Consulting's report.
"The segment that will be hit the hardest in the slow recovery and lasting damage scenarios will be the wealthiest, the millionaires and the billionaires, simply because of the high exposure to equity markets and market volatility," the report's lead author, BCG's Anna Zakrewski, told Bloomberg. 
But this income class also saw their wealth increase at double the rate of those with a middle-income and the poor during the last decade, so they are more likely to have a cushion to fall back on.  
BCG data suggests that, worldwide, personal financial wealth topped $226 trillion in 2019—an increase of almost 10% on 2018's figures. But the next five years look very different. A compound annual growth rate of only 1.4%, in the worst-case scenario, is predicted, and 4.5% at best. 
North American millionaires and billionaires are likely to suffer the most, as it's the region with the highest concentration, with nearly two thirds of the world's super-wealthy residing there. Their numbers, globally, have tripled over the past two decades.
The consultancy predicts that the rich will turn to perceived safe havens to protect their wealth, and—increasingly—that includes crypto-assets and Bitcoin. 
Source: decrypt